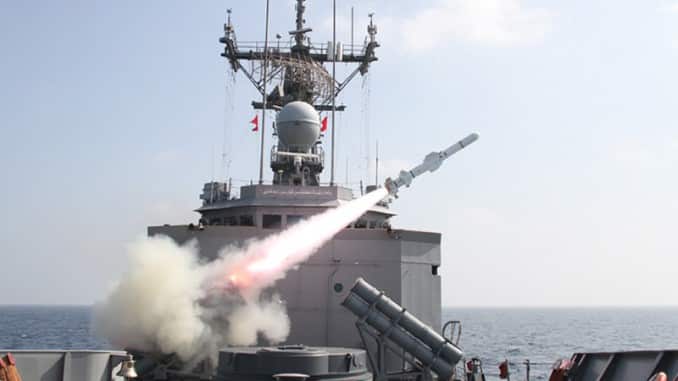 Missiles – weapons of destruction or Missiles – weapons of defense
How can these two contradictory statements hold true in different scenarios? As Queen Elizabeth once said that your enemy might be my freedom fighter. The same holds true for this current scenario. For a country like Pakistan, this missile-technology has proved to be the backbone of defense and assault at the same time. On April 10, 2016, Pakistan Navy successfully test-fired its shore based anti-ship 'Zarb' missile. Although Pakistan Navy is still far behind India when it comes to technical excellence but time and again history has proven that Pakistan military functions much more effectively on their emotions and dedication to their cause and duty.
Pakistan Navy Missile Test
Pakistan Navy Missile Test was conducted in Arabian Sea, proving that the institute is sincere in its efforts towards a constant improvement in the field of defense, working within their limited resources. As mentioned earlier that the missiles cause destruction but the region where Pakistan is situated it heralds peace and stability. The arch rival of Pakistan – India – has to keep a check on their aggressive intentions owing to Pakistan's defense capabilities. Hence, this addition in the Navy weaponry is one step ahead in making the strategic defense formidable.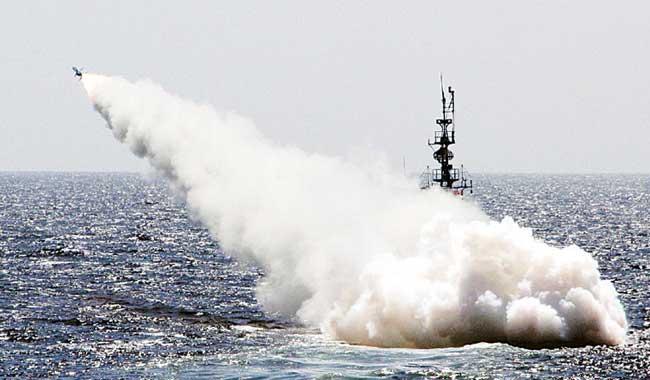 Zarb Missile Specifications
As part of the ongoing efforts of PN, Zarb Missile specifications have proved a welcoming addition to the strength of military. The official report has not provided us with specific range or effectiveness of this weapon but Pakistan Zarb missile range can be understood based on some primary facts. Some basic Zarb missile specifications are as follows:
Zarb missile test was carried on batteries which can launch up to 300km, thus making it middle but strong shore based anti-ship missile with a capability of delivering 300kg or more war-head.
Pakistan navy missile test, at the moment is only limited to be fired from the shores as they are not equipped to carry and assault with such heavy warhead.
Moreover, it has a local name – Zarb, which also confirms the fact that it is locally made with Chinese C-602 technology, but an improved version of Chinese C-602 Cruise Missile.
One redeeming feature of Zarb is that, being a Cruise missile it can stay undetected by radars.
It is also equipped with precision mechanism, thus making it 99.9% accurate in hitting the target. Zarb is equally effective against stationery and mobile targets.
As the missile technology is in compliance with Missile Technology Control Regime (MTCR), therefore, Pakistan Navy is strongly adhering to the ethics of war and peace.
As other fields and operative in military are already using C-802 technology, therefore, the use of C-602 technology for Zarb is open to debates.
The ground facts point to one basic fact that Pakistan and India will not engage in traditional war due to their nuclear capabilities. But in case of any deteriorated situation, it is most likely that the country will follow its offensive-defense technique with its obvious two-edged strike techniques, with apparent capability of penetrating deep in Indian territory through their ballistic missiles and second is the defense line which is mostly in hands of Pakistan Navy, to defend and safeguard the shores, that are not just limited to Karachi (Port Qasim and Gawadar). Even though Indian capabilities are higher in terms of numeric but Pakistan armor is also strong.
Zarb Missile Pakistan Navy has proven a hallmark in their continuous progress. It is evident that Indian government officials have been officially engaged in war of rhetorics, saying that they would destroy Pakistan's capabilities. Apparently from Pakistan's side there are no verbal responses. But silently the country is involved in accumulating the warheads and such capabilities to effectively answer any retaliation from any sector. Because for some, these weapons might be the source of mass destruction but for us they ensure the peace and stability in the region.
About the Author
Dr Shema Bukhari has expertise in current affairs, media and especially the issues concerning Pakistan and India. With an objective perspective she presents her point of view judiciously.